With an estimated 55.5 million users, smartphones are all but ubiquitous in the United Kingdom (UK), with 96 percent of those aged 16 to 34 owning such a device. A recent study showed as of 2020, 79 percent of respondents had monthly contracts. Mobile phone packages are therefore something we have all become accustomed to in our personal lives. It's extremely easy to hop online and sign up for a contract of your choosing, but how does this differ when you're looking for business phone packages?
Small and medium sized businesses are often having to look for several handsets and accommodating a range of different usage needs. This makes the process of selecting a contract a much more complex task.
So you need to ask yourself what do good business phone packages really look like?
Flexibility with device choices
When you're choosing more than one handset you want to ensure you have flexibility with devices so that you can choose the best option for your employees. A really good business phone package will give you the choice of top of the range handsets.
Easy Management of monthly costs
This is probably the single most important element you are looking for in a business contract. We all know it's easy to stay on top of one contract with one data allowance but with business phone packages you could be managing 5+ devices. Having a platform where you can monitor these in one place makes everything so much easier.
Support when you need it
Trusting someone to manage the communications arm of your business is a big responsibility. Customer service is therefore key. Your business phone package should come with a promise of support whenever you need it.
UK call centre
Having a UK call centre means that if you have issues the team understand how important it is to be dealt with quickly. Time can be money and therefore you don't want to be waiting for international calls.
International travel
Although International travel is currently reduced taking into account business travel is important when choosing a plan. Having discounted tariffs for areas you visit regular can save you money in the long term.
We like to practice what we preach here at yourmobile. Thats why our business phone packages offer you a range of handsets, the fantastic my.plan management platform as standard and our unrivalled customer service. Get in touch today to see how we can help with your business contracts.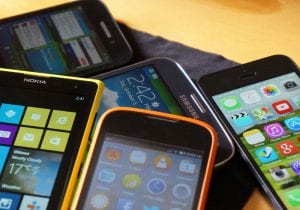 When you need mobile phones for business, you may think it is as simple as going to a network retailer and buying a phone you
Read More »