Everyone loves a chart! We're bringing you a roundup of the top 5 business smartphones (well of course that's a matter of opinion), but the guys at top tech site Tech Radar know a thing or two about the ins and outs of what's out on the market so we thought we'd share some of their findings.
Of course, these days it's more about the operating system first then the phone itself. We tend to find that once you get used to either Android or iOS it's going to take a lot to persuade you to move. It then comes down to extra features and of course, price.
So then, to cut to the chase here's what the experts have to say: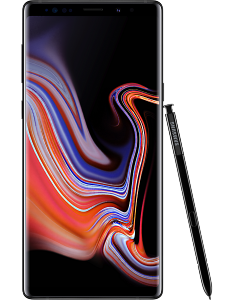 1. Samsung Galaxy Note 9
If you want the very best business smartphone, no matter what the cost, then the Samsung Galaxy Note 9 is the one to go for. It's got a spec list to die for, including a huge screen, bags of memory, a huge battery and up to 1TB of storage. It's also got a microSD slot and a headphone jack – something that many modern smartphones lack. It's also got some great business-specific features, such as an improved Bluetooth stylus (known as the S Pen), and if you plug it into a USB-C dock or USB-C to HDMI, it can be used in DeX mode, replicating a desktop-environment that can replace your desktop PC.
Read Tech Radar's full review here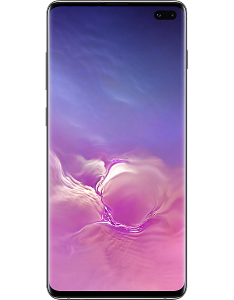 2. Samsung Galaxy 10 Plus
You'll be in good hands if you opt for the Samsung Galaxy S10 Plus. It improves on almost every aspect of the phones that have come before it, with supremely powerful components, a dazzling 6.4-inch QHD Super AMOLED display and a top notch camera – but it's not all fun. The battery has also been given a huge boost, which means you can comfortably use it all day without worrying about recharging it. While it doesn't quite have the business focus of the Galaxy Note 9, it's still one hell of a great handset and a great choice for the small business user who also wants great features to use socially.
Read Tech Radar's full review here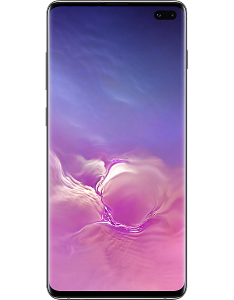 3. OnePlus 6
The OnePlus 6 is a newcomer on this list. It's an affordable flagship handset and offers one of the best Android phone experiences on the market, especially when using it for work. You have the choice of either 6GB or 8GB of RAM depending on your needs. The battery life could be better, so make sure you keep your charger with you. Also to point out there's no microSD support on the OnePlus 6, but you do have the choice of either 64GB or 128GB of internal storage. The true highlight is the price, and this may will be one of the best devices for you on this list if you're looking to spend as little as possible on a top-of-the-range phone for your business needs.
Read Tech Radar's full review here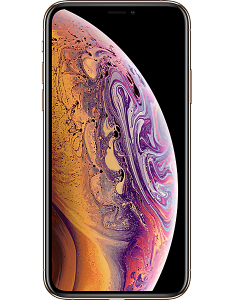 4. iPhone XS
If you're looking for the best Apple business smartphone, then the iPhone Xs is the one to get. It's the pinnacle of Apple's smartphone design, offering a gorgeous 5.8-inch OLED screen, improved battery life and an amazing camera that's arguably the best you'll find on a smartphone. It's very expensive though, but if you want a business smartphone that can do almost everything, and with a gorgeous design, then this is for you. If you're on more of a budget, but still want an Apple device, consider the iPhone 8.
Read Tech Radar's full review here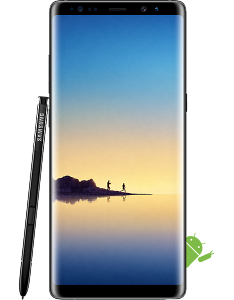 5. Samsung Galaxy Note 8
Samsung has produced another excellent productivity-focused device with the Samsung Galaxy Note 8, making it one of the best smartphones for business. Thanks to the large Infinity Display you get loads of screen space to work on, without the body being too bulky to carry around, and the S Pen stylus is something not a lot of other phones can offer. The all-round speed is almost breath-taking at times. It's certainly worth looking at if you want a top notch business smartphone, especially now that its price has dropped with the release of the Note 9.
Read Tech Radar's full review here
So that's a quick round up of the best rated phones for business. Samsung clearly dominating the charts with 3 of the top 5 slot! If brand image isn't so important then do consider some of the challenger brands such as OnePlus, Google and Huawei. Just below the top 5 we have the Huawei Mate 20 pro and the Google Pixel 3. To upgrade to one of these phones please contact our sales team who will only be to happy to quote you on one of our fantastic value business plans.