Choosing a great mobile phone deal for your business is the first step in facilitating great company communication. Getting the most out of those devices is down to how you use them as business tools. Choosing business apps that you want your employees to use can be crucial in managing your company on the go.
There are so many tools from which to choose that the selection process can be quite daunting. This is especially true for selecting mobile applications, many of which are inherently tied to desktop software. Unfortunately, you can't ignore this pressing need. Your business doesn't just run on a desktop, in an office, on weekdays, from 9-5. Your business is a 24/7 operation and it needs to be treated as such. Mobile applications allow you to operate with this mentality. So we have looked at some of the best mobile apps for managing your business on the go:
One of the main considerations if you are on the go is how to still keep ahead of project management. For this Asana is fantastic. Available for desktop, iOS, and Android devices, Asana helps teams to stay organised and productive. The app allows you to assign tasks to anyone on your team via their email address. It has some very helpful capabilities such as adding due dates, subtasks, and notifications to the emails of relevant employees.
Companies social presence is becoming a very big consideration, so how do you monitor this on the go? The HootSuite app lets you monitor all of your relevant social media accounts in one place – including Facebook, Twitter, and LinkedIn. Twitter home feed, mentions, retweets, the Facebook news feed, and LinkedIn updates are all here, and you can even post content directly from your mobile device. This app is really a must-have for the B2B business owner who wants to stay on top of everything that is happening with his or her business on social media.
One of the great things about the Google suite is its availability whilst on the go. Rather than that important spreadsheet sitting on your computer it can be uploaded to Google drive and you can access it wherever you are. Keeping Google Drive, Google Docs, Google Sheets and Google Slides on your business phone means that you can stay updated with your team when you're not with them and work on any projects anywhere.
From tax accounting to payroll, profit analysis, and inventory management, QuickBooks can do it all—depending on which version you're paying for. Whether you're a one-person business or a growing startup, QuickBooks Online has a version and a price point that will fit your needs. Plus, with whatever version you choose, you'll have access to the mobile QuickBooks app, which is one of the top-rated small business apps on the Apple App Store. The app allows you to create invoices, track miles, manage expenses, and more—and all on the go.
Trello is card-based system which lets you easily create, assign, monitor, update, and complete different tasks—it's a great way to make sure everyone is as productive and efficient as possible. Trello can be used online or on your mobile device and offers an unlimited free version, as well as paid options.
If you often have your best ideas on the go then Evernote allows you to capture any thoughts as they come to you. There's nothing worse than thinking of a great idea and forgetting it before you have a chance to write it down, so the Evernote app is there whenever you need it.
This year has seen Zoom become one of the most popular video conferencing solutions for businesses. It is feature-rich, with various plans based on business size and needs. The features for the enterprise-level plan include up to 200 meeting participants, unlimited cloud storage, custom emails, a vanity meeting URL, and more.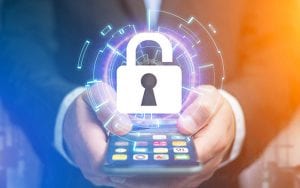 Are you protecting your valuable assets? We talk security. Yes, we know, it's not exactly the most exciting topic of discussion, but ignore it at
Read More »