Keeping tabs on your mobile bill
When you take out a business mobile contract, of course one of your key considerations will be the monthly cost. Whether you're a sole trader or an IT manager trying to keep within company budgets, knowing what your monthly bill is going to be is an important part of the decision-making process.
Don't get hoodwinked by unlimited tariff bundles
Whilst these days most tariffs (business and consumer) will come with unlimited minutes and texts as standard, it's easy for us to become a bit lax about checking our bills. Keep a beady eye out for these calls/messages that will usually incur extra charges:
Non-geographic 08/03 numbers
Roaming in non-EU countries
Calling abroad from the UK
MMS picture messages
Competition entry texts
The data allowance is now the key driver when choosing a tariff. The networks aren't yet feeling generous enough to offer unlimited data, so this is where you need to check exactly what you'll be using it for. Heavy data eaters include:
Large file/app downloads
Video streaming
Always on apps/updates
Using data to sync files to cloud storage services
Tethering other devices to your phone for a connection when you can't get on WiFi
Getting help with managing your spend
Most good independent business mobile providers will offer you a free audit based on your current bill. This will clearly indicate where most of your usage sits and where your current tariff is causing you to regularly spend outside of your bundled allowance.
An industry-leading portal that helps you stay on top of your bills
As a customer of ours you have complimentary access to my.plan, an industry-leading online portal. The online portal gives you 24/7/365 access to your account, wherever you are. Know exactly what your bill looks like even before it has landed. You will also benefit from instant access to your billing history, insight into any current additional usage charges and overviews of all the devices on your account. The portal will also let you manage a large range of bolt-ons which will enable you to access the extra voice, text and data allowances you may need, no matter where your business takes you.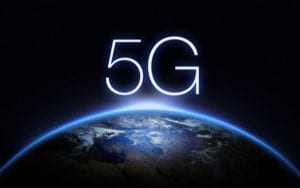 5G has been in the news quite a bit this year, from some of the new handset releases we told you about back in March
Read More »